On May 19th the European Space Agency are to start to recruit new European Astronauts.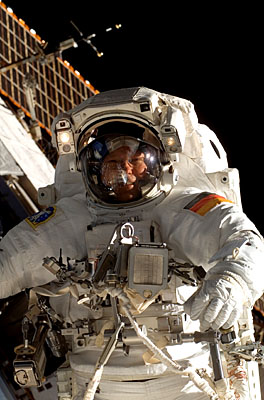 The overall selection process will start on Monday 19 May and follow a by now well-established procedure:
Screening: the first step in the formal application will be online at www.esa.int/astronautselection. Applicants will have to provide the same medical examination certificate as private pilots, the examination for which must be conducted by an Aviation Medical Examiner certified by his/her national aviation medical authority.
Two stages of psychological and professional aptitude evaluation, including behavioural and cognitive skills tests.
Medical evaluation: this process includes clinical examination by aero- medical physicians and clinical specialists, laboratory screening tests, and special procedures.
Formal interview: as potential ESA staff members, the astronaut candidates will go before an ESA selection board for further professional assessment.
The final appointments will be officially announced in 2009.
The selected candidates will then join the European Astronaut Corps and begin basic training at the European Astronaut Centre (ESA-EAC) in Cologne, Germany.
The post title is a song lyric (from Man on the Moon, by Grinderman), rather than an aspiration.
Saying that, I can't deny daydreaming about it a little after finding that I still fall within the age range for applicants (even if I can't profess to having "demonstrated outstanding abilities in research, applications or the educational field"). I have applied for a couple of posts with ESA since I worked for them a decade or so ago, but nothing quite along these lines.
It would be cool though, wouldn't it!